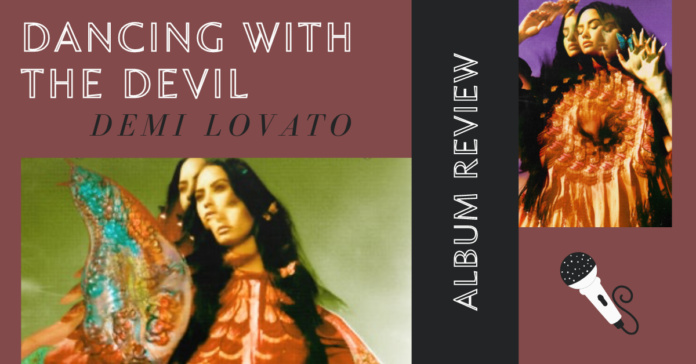 After spending nearly 13 years in the spotlight, Demi Lovato has been through it all. While she's spoken publicly about her struggles with depression, eating disorders, substance abuse, and a very public overdose in 2018, Lovato shares all about her road to redemption with fans in her seventh studio album, "Dancing With The Devil."
Containing her rawest music to date, "Dancing With The Devil" is full of personal and emotional anecdotes from Lovato's life. As you listen to her songs, ranging from sad piano ballads to powerful pop songs, you'll get a sense of Lovato's courage and strength – and what it took to overcome the obstacles that stood in her way to make her who she is today.
Kicking off the 19 song album, Lovato pushes her power-house voice in "Anyone," a sincere anthem for those who feel like they're going through something in life alone and wonder if there's anyone out there to hold their hand and help them through.
The song "Dancing with the Devil" recounts Lovato's years-long struggle with drug and alcohol addiction and serves as a very real reminder that sometimes when you "play with the enemy" it can be "so hard to say no."
The upbeat pop hit "Carefully" is a relatable song for all men and women who have a longing to be loved, but want to make sure to find a person who will be careful with their emotions and not break their fragile heart.
"Good Place" ends the album on a high note, and signifies the beginning of a new chapter for Lovato. The beautiful mixture of acoustic guitars and her unique sound can be played over and over again, and inspires everyone who is struggling to keep on fighting, because it does get better.
Lovato uses her life experiences, both good and bad, to channel all her energy into a very real and raw album that will have you listening to all 19 songs nonstop.