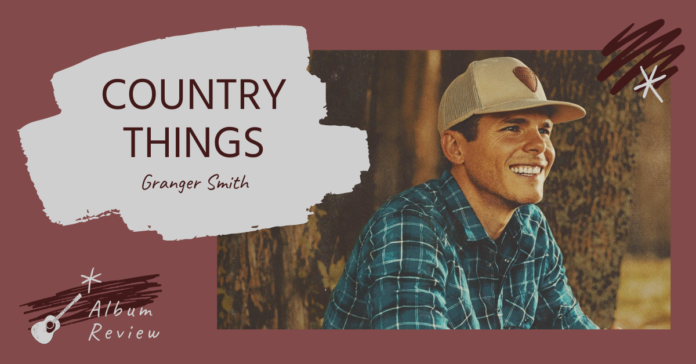 For nearly two decades now, Granger Smith, class of 2002, has been on the Texas country music scene. Since his debut album "Waiting on Forever" in 1999, Smith has continued to deliver to his fans again and again, including on his tenth studio album "Country Things."
While his new record was supposed to be released in 2019, Smith's music career took the back burner after his youngest child, 3-year-old River, tragically drowned at their family home. After putting songwriting on pause, Smith picked up a guitar again at the start of the pandemic, funneling all his raw emotions into what some might say is his best album to date.
If you listen closely to the lyrics throughout the 16 songs, it's clear the album is about the love Smith has for his family and his appreciation for simple things in life. For example, the turn it up loud with the windows rolled down tune of "Anything Like Me" reminds people that as long as you cherish the little moments in life, you have everything you need.
The upbeat track "That's Why I Love Dirt Roads" is the perfect anthem for anyone who needs reminding that it's always better to live in the moment instead of worrying about the not-promised future.
While "I Kill Spiders" is a personal ballad for his daughter London, the song, written straight from Smith's heart, serves as a declaration for fathers around the world, stating that no matter how old their baby girl gets, they will always be there for them when they're afraid.
If you've never listened to Granger Smith before, make sure to give this Aggie a try. With a balance between the importance of love and the simplicities of life, you are sure to find at least one new favorite jam on this 16 song album!
Source: Today in Aggie History: Granger Smith releases 'We Bleed Maroon' Granger Smith Confronts a Mix of Grief and Gratefulness On New Album 'Country Things, Vol. 1'