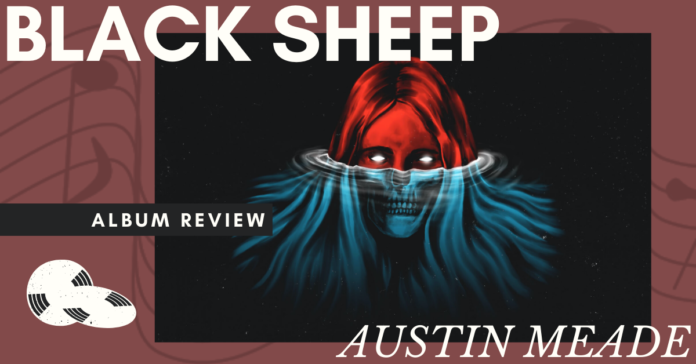 Songwriter Austin Meade sings music "they just don't make anymore," as the saying goes. Since he's performing at Hurricane Harry's on April 30, it's only fitting that you keep up to date with his newest album, "Black Sheep."
Meade's Texas roots are hinted at through his modern take on 70's rock. His album features head-banging melodies propelled by classic rock drumming and electric guitar. But don't be deceived – this album was just released in February this year.
In an interview with American Songwriter, Meade said, "My goal in songwriting is to break people's hearts with the least amount of words possible." One listen and it's evident that he's succeeded. Meade gets real deep real quick with lyrics like "I still love you, but I never get the chance to love anything once they take a second glance," and his delivery sells it.
The album's greatest hit on Spotify, "Happier Alone," already reached over 3 million plays. It's no question why this song especially resonated with the audience. The catchy chorus and engaging lyrics will have you rocking out in your car or using your brush as a microphone.
Addressing heavy topics such as broken hearts and emotional numbness, the album, thanks to Meade's skillful writing, translates his unique experiences into relatable lyrics. For example, "Déjà vu" highlights life's monotony, striking a universal chord.
You can rock out live with Meade in BCS on Friday, April 30, at 9:00 p.m. with tickets purchased here. Find the album wherever you listen to music and through this link.