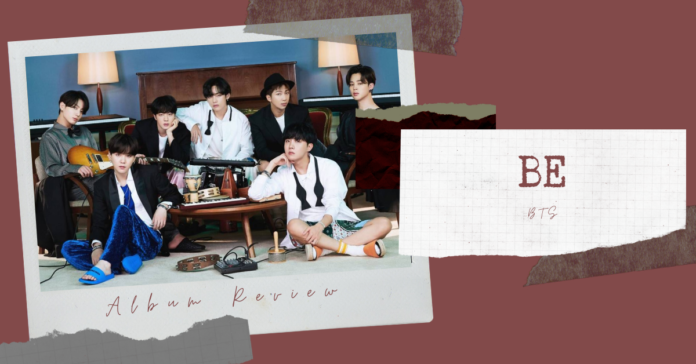 Taking the world by storm since their debut in 2013, Korean pop group BTS has made the charts once again with their most recent album, "BE." This is their ninth album release so far, and it was largely produced during lockdowns earlier this year. The overall message of the album is about hope shining through all the strong emotions, and while it delves into a variety of musical tones, it stays mostly upbeat and pop.
"BE" features eight tracks, and while BTS's signature brand of pop weaves through most of them, none of them sound too similar to each other. The variety on this album is refreshing: the hit summer pop single "Dynamite" mixes with slower, more reflective songs like "Blue & Grey," and there's even a spoken-word track in the middle, "Skit," that captures the group's excitement when they landed their first Billboard #1 hit. "BE" blends elements from a wide swath of music genres, including disco, funk, R&B and even some folk music.
Lyrically, the album addresses this tough year, and puts music to the feelings of loneliness and burnout that so many have faced for months now. But instead of ending on that bummer note, the album throws in a number of songs that speak to optimism, to appreciating the little things, and to hoping for a better future.
Since "BE" captures such a wide range of musical tastes and emotional resonations, it serves as an excellent album for anyone just needing a bit of a pick-me-up right now. Even for folks who have never experienced BTS before, "BE" is an album that's worth a listen.