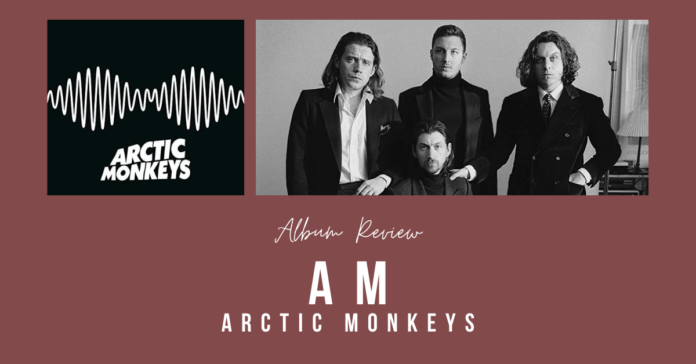 Many bands release an album to such great success that sometimes they fail to achieve that level of success again. That's what happened with British band Arctic Monkeys and their fifth album, "AM."
Released in September of 2013, "AM" was met with great praise from fans and critics alike. Frontman Alex Turner's raspy vocals throughout the album are captivating and coincide well with AM's overall sound. 
Its number one hit, "Do I Wanna Know?," set the stage of what to expect from the album: lyrics about drug abuse, love, and heartbreak while getting caught in deep bass lines and loud guitar solos. The music video for the song even reached over one billion views on YouTube.
The only song that didn't fit with the album was "Mad Sounds." One of the album's two slow songs, it has a catchy melody and soft lyrics that match the sound of the bands' previous works, but doesn't match well with the overall theme of "AM." It lags behind the other slow song of the album, "No.1 Party Anthem."
In no way is "AM" like what was released before by the band, with its grunge sound that differed from Arctic Monkeys' regular indie band image. Turner embraced the persona of a greaser, and became the personification of "AM." Fans fell in love with the dark theme and the new look and sound of the band.
With "AM" winning the NME's Album Of The Decade award, Arctic Monkeys solidified their place as one of the best alternative bands in years. Yet they failed to have the same success with their followup album, "Tranquility Base Hotel & Casino," released in 2018. Turner abandoned his greaser look, which meant that the band also lost their edge. Having waited five years, fans were disappointed, as the album doesn't match up to its predecessor. The era of "AM" was over, and the new look and sound didn't appeal to fans new and old.
"AM" is known for its non-apologetic sound and dark themes, something unique not only for the band but for what was being pushed out at the time. While it was a well received album, it seems that Arctic Monkeys can't and won't be able to achieve that high level of success again.