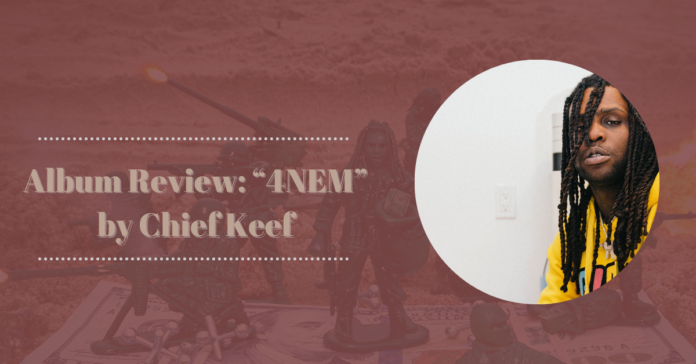 Chief Keef recently dropped his newest album, "4NEM," which is just as hectic and frenzied as before. With this new album, the "Love Sosa" artist proves that he still has all the rowdiness he did ten years ago when he first entered the rap scene.
One thing about "4NEM" is that it's full of bangers. Even if you've never listened to Chief Keef's music, the beats are infectious and will have you bobbing your head to the songs.
One song, "Like It's Yo Job," samples the infamous Three 6 Mafia song "Slob On My Nob," acting as an ode to this song which is deeply rooted in rap culture. Although it's been covered several times by other rappers, Chief Keef does it uniquely as he continues with the song's silly messages instead of trying to make it something it's not.
But out of all the 15 tracks on this album, the best has to be "Yes Sir." To start off, this track has a booming and almost daunting beat that can make any rap fan recognize that this one's a banger. Although the lyrics are nothing out of the ordinary, the song is tied together with Chief Keef's signature adlibs.
"4NEM" isn't an album that you sit down and ponder life to; it's mindless music for mindless activities. Although this type of music isn't for everyone, it's still worth listening to because it's fun and will put you in a lively mood.