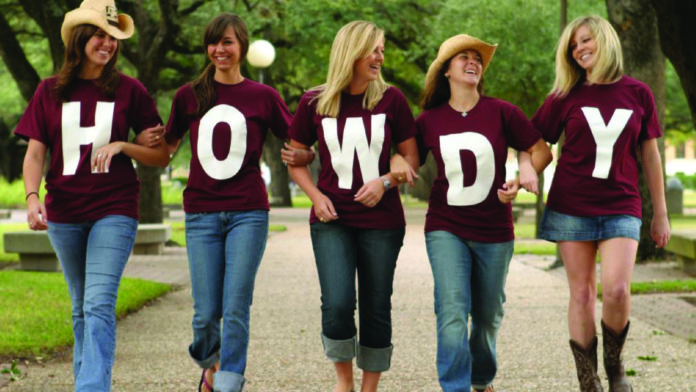 While autumnal Saturdays in College Station are known for "the spirit that can ne'er be told" on display at Kyle Field, that same spirit can be seen on many Saturdays in the spring. One of which is the ultimate official college visit for prospective students: Aggieland Saturday. Everyone is invited to Texas A&M's biggest open house of the year on Saturday, Feb. 8, from 9:00 a.m. to 3:00 p.m.

Although aimed toward those who wish to attend Texas A&M, Aggieland Saturday is a campus-wide open house with programs that will appeal to young and old alike — whether you're a current student, prospective student, former student, or anyone who seeks to learn more about Texas A&M. Admissions sessions will be scheduled throughout the day and counselors will be available after these sessions to answer any question that an Aggie hopeful may have. These are comprised of Calling All Juniors, Now that You're Admitted, Transfer Admissions, and TAMU-Blinn Team sessions.

Along with admission sessions, the day is also filled with information presentations, department tours, and resource tables from every college available on campus as well as the Corps of Cadets. Representatives from Texas A&M University colleges and departments will be available to discuss the student opportunities and activities available, both inside and outside the classroom. You can even have your picture taken with Reveille if you get to MSC flag room early, between 9-9:30 a.m. Guests are encouraged to find their own niche and personalize their experience to gain information about any major that piques their interest. And don't worry about getting lost. Cadets will be stationed around campus to assist you.

Other happenings throughout the day include resource tables and presentations from the Association of Former Students, Residence Life, Scholarships and Financial Aid, and Dining. There will be campus tours conducted every 15 minutes beginning at the sidewalk on the west end of Kyle Field.

Texas A&M University faculty and staff encourages those who attend to embody the Aggie value of selfless service by donating a nonperishable food item to eliminate hunger in the Brazos County. All items are accepted, but the most needed items are rice, cooking oil, dry pinto beans, peanut butter, jelly, as well as canned fruit, soup, and proteins. You can donate near parking areas and Rudder Plaza.

Programs and events for Saturday will begin at 9:00 a.m. and conclude at 3:00 p.m. Admission for Aggieland Saturday is free and registration is recommended. The event is a self-guided program, so staff suggests you look at the schedule and plan your day prior to arriving in College Station. 

For more information on Aggieland Saturday and to register, visit https://admissions.tamu.edu/agsat or call (979)-845-1060.