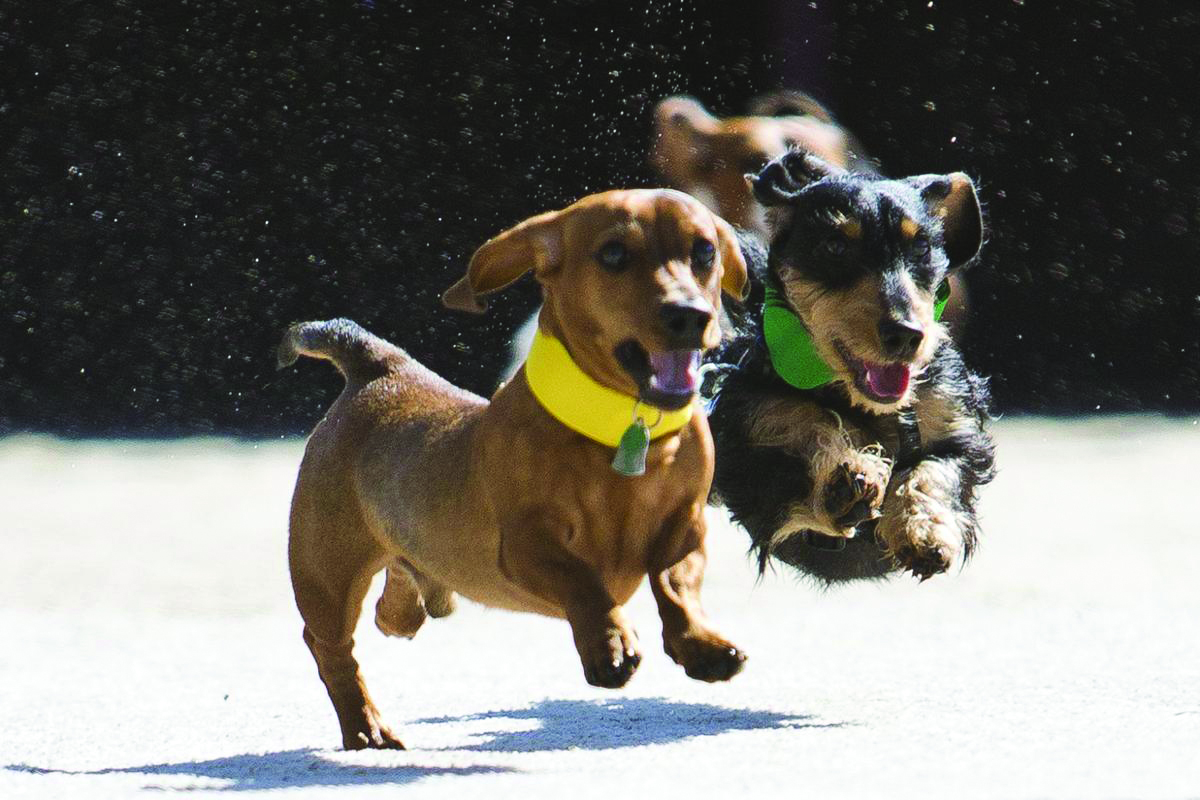 College Station is famous the world over for its flagship university, but even trivia experts might not know that it's also home to one of biggest wiener dog festivals in the state of Texas. Wiener Fest, hosted by the Aggieland Humane Society, is a community event that features fun activities for dogs and owners alike.
The 12th annual dog festival offers several areas of participation for pups, including races and a costume competition. For the costume competition, The Aggieland Humane Society encourages owners to get in the Halloween spirit and wear matching costumes with their pets, as it could "give you extra points," says a staff member.
Though the event is entitled "Wiener Fest," all breeds of dogs are welcome to attend and participate. Non-wiener dogs wishing to compete in a race must enter the "Wanna Be" race. And because the Aggieland Humane Society wishes to keep all persons at Wiener Fest safe, the rules mandate that "Every dog present has an up-to-date rabies shot," says a staff member.
The all-day event will conclude with an awards ceremony, where winners will be presented with special prices. Pet owners can quench their thirst and fill their appetites with tasty foods and drinks from local vendors and food trucks.
Wiener Fest will take place on October 14 at Wolf Pen Amphitheater. Registration is open NOW at http://aggielandhumane.org/wienerfest/.