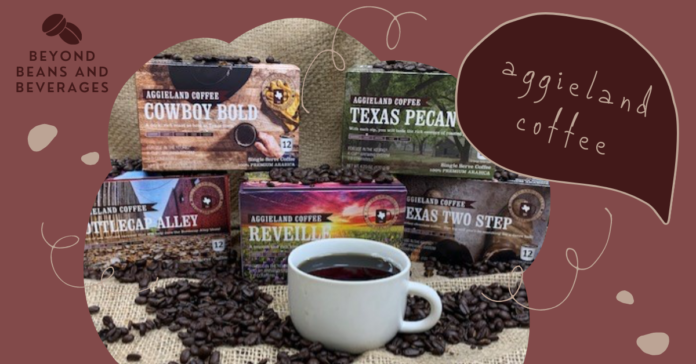 What do Aggieland, Nicaragua, and mornings have in common? Coffee! Aggieland Coffee, to be exact. Behind this local business there's a profound story, a unique brotherhood, and a whole lot of howdy.
The story begins with A&M alumni Roberto Bendaña '90, Nicaraguan exile and the "secret weapon" of the business. After 20 years of leading the coffee industry in Nicaragua in various roles, including the Vice Minister of Agriculture, he challenged the corrupt dictator and landed himself sixth on Interpol's Red notice most wanted list.
"I started becoming involved in politics," Bendaña says. "I thought it was time. It was also a God call to give back. Unfortunately, I hit a wall against the criminal regime."
He fled just eight years ago in the middle of the night, using his dual citizenship to take refuge in Texas.
"After such a traumatic experience, my heart was not just in Nicaragua but here in Aggieland," Bendaña says. He also says the emphasis on hospitality and the rural setting here is similar to Nicaragua. "In Texas, I was at home."
Soon after, a trio was formed between Bendaña and A&M alumni Paul Rieger '87 and Paul Marvin '86. Bonded as "brothers in spirit" by their faith, the three make a synergistic team.
"Take a combination," Rieger says. "Pablo was [drum major] in the Aggie band, and Roberto's story and my desire to promote not only better coffee but promote his story and to show what we can do with coffee. We have a very unique opportunity to elevate the awareness of coffee in the state of Texas."
That's their goal: to promote coffee awareness, best done right out of Aggieland. For a commodity that routinely makes the top ten traded list in the world, they say its technicalities and influences are largely under-taught and misunderstood.
But of course not understanding something fully doesn't make it any less delicious. "Even if you don't know a thing about coffee, when you taste a good coffee, you actually will know the difference," Marvin says.
That's why their education mission starts with spirited product names like Bottlecap Alley, a great sea salt caramel coffee to shake off the "Bottlecap Alley at 2 a.m. blues," Reveille, a delectable morning roast worth getting up for, and Cowboy Bold, made with a bean "as bold as Texas itself." All in all, there's six coffees to choose from, and it's a tough choice!
"Besides the really catchy names," Rieger says, "everything goes back to being really exceptional coffee. There's a special pride [in Aggieland,] and that pride doesn't stop. I think it's more elevated when you graduate. It's fascinating to learn [about coffee], but it's more fascinating, and more fun, to pass it on to Aggies."
That means sourcing only the best Bendaña-approved beans, including those from his father's successful farm El Quetzal founded nearly 80 years ago. Dr. Frank Bendaña made history with his sun-grown coffee techniques uniquely suited for the Nicaraguan climate.
Soon, as a global mission, the team hopes to start a nonprofit with their success, equipping kids in Nicaragua with musical instruments and instruction as a window into the world. "Coffee Talk" is also in progress as a way to directly teach customers about the technicalities that make their beans such high quality and each flavor unique.
With the opening of Brookshire Brothers in April, Aggieland Coffee made its debut in grocery stores. They also recently released k-cups for your convenience. You can also purchase online at Aggieland Coffee.
In addition, their coffee is currently sold at Brazos Valley Farmers' Market on Saturdays and in various local shops where you can meet them for yourself. Greet them, and they'll strike up a conversation you won't forget. You might walk away with some great coffee, and you'll definitely leave smiling and enlightened by coffee knowledge.