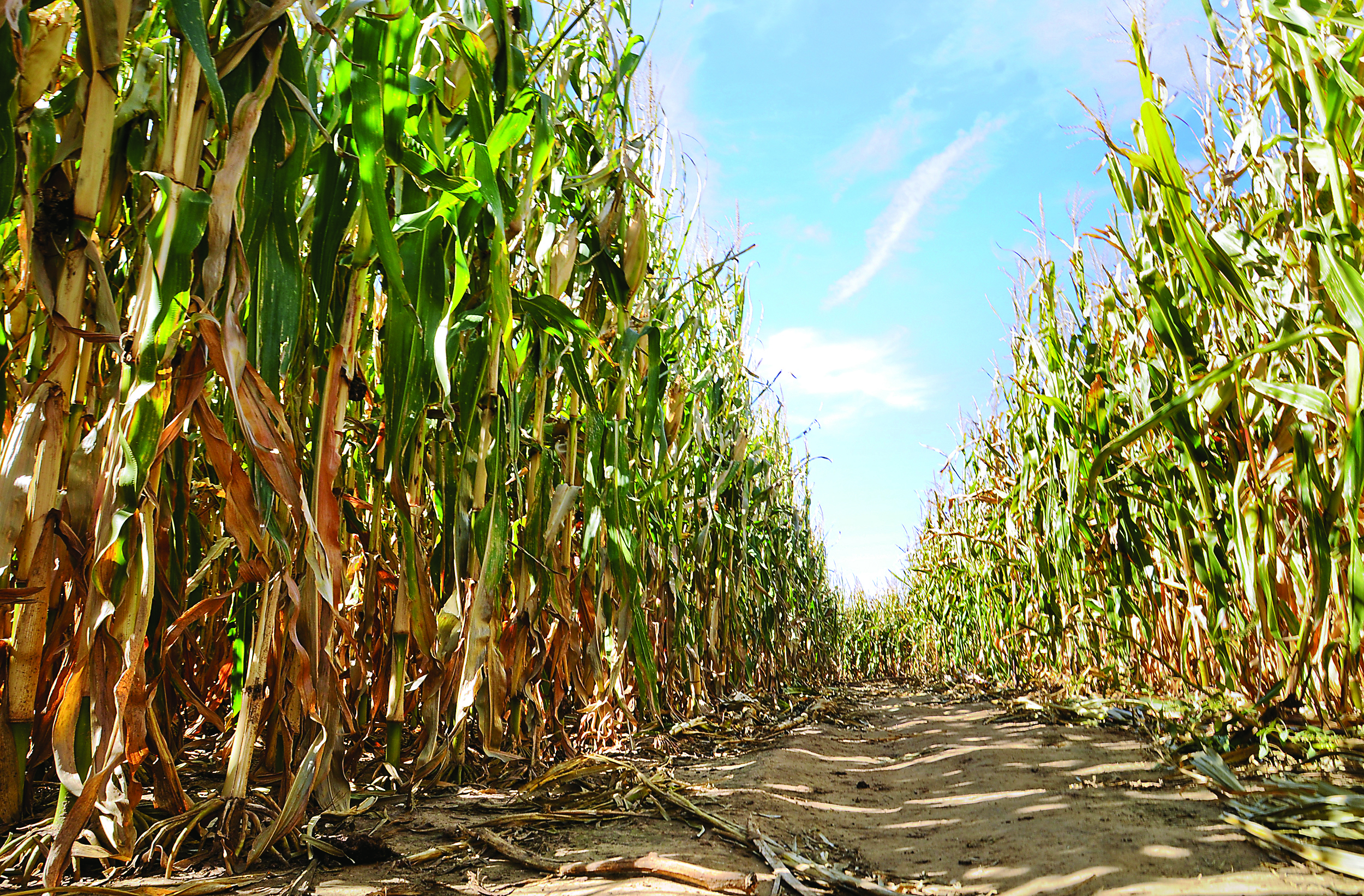 [et_pb_section admin_label="section"][et_pb_row admin_label="row"][et_pb_column type="4_4″][et_pb_text admin_label="Text" background_layout="light" text_orientation="left" use_border_color="off" border_color="#ffffff" border_style="solid"]
Fall is a time for pumpkin patches, hayrides, trick or treating, crunchy leaves, pumpkin lattes, and most importantly, corn mazes. There's nothing like trying to find your way out of an Aggie themed maze while crunching over fallen cornhusks and the Texas A&M Agronomy Department has fulfilled that particular niche.
The maze is located in a research plot at 2641 F&B Rd, which is about a 10 minute drive from Texas A&M's campus. The maze multi-tasks as not only a fun afternoon, but also a way for A&M's Agronomy Society to educate the community about the agronomy department. And, really, there's no better way to do that than creating a corn maze for fall fanatics.
Not a lot of people think about what science goes into growing something as vast as a corn maze, so this fall attraction will work toward uncovering the hard work and processes behind such a feat. For a town and university based on agriculture, the chance to continue to dig into our roots (pun intended) is one that won't be easily passed up.
The maze will also feature a pumpkin patch, so there will be plenty of opportunities for great pictures! The Agronomy Society is asking for $5 per person to go towards the building (and growing) of their maze for years to come, so anticipate this being a staple in College Station for future autumns. The maze is open every weekend until Friday, November 11. Additionally, there will be games and other chances to learn more about Texas A&M Agronomy and agriculture to inform our local community.
The Texas A&M Agronomy Society states their mission as "Our mission is to increase and disseminate knowledge concerning soils and crops and the conditions affecting them, as well as the effects of agriculture on the environment," and it seems that the Aggie corn maze is doing just that!
So bring your friends and family for a day to enjoy the hard work of Texas A&M and chase each other around in a corn maze because, really, would it be fall in Texas if you didn't?
[/et_pb_text][/et_pb_column][/et_pb_row][/et_pb_section]