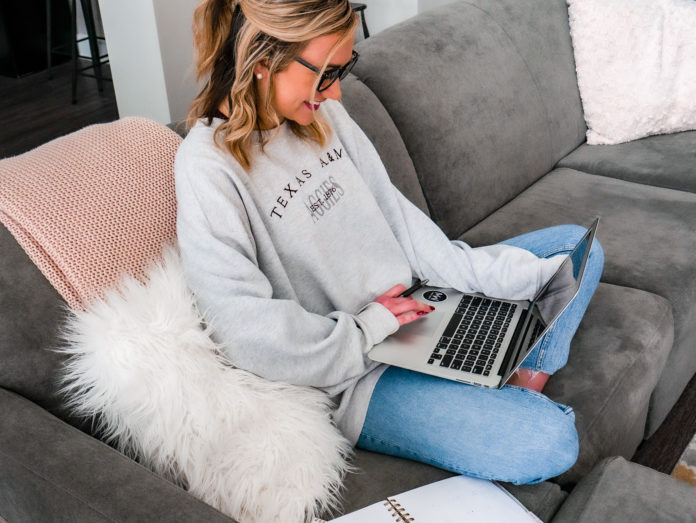 With our whole country practicing social distancing and basically all universities and colleges moving their classes online, students and professors everywhere are scrambling to figure out how to transform their coursework to a new format. While many of you are already adept at using technology to enrich your lives, online learning brings its own unique set of challenges to overcome, especially in emergency situations like the one we're currently living in. That's why we here at Maroon Weekly are putting together a short article series containing tips and tricks for surviving in this new academic world we've found ourselves in.
The first topic worth exploring when discussing online learning is motivation and time management. When you no longer have a daily schedule of going to class, listening to your professor, and taking notes, it can be extremely difficult to keep up your routine, something that's necessary for all types of learning. For some pointers, we talked to Valerie Balester, the Assistant Provost for Undergraduate Studies and the Executive Director for both the University Writing Center and the Academic Success Center at Texas A&M, and she gave us three great pieces of advice for taking control of your schedule.
First of all, she says, "It's easy to procrastinate. You are responsible for your time, so diligently plan your time, just like you would for a job." In other words, even though you're stuck at home, treat your empty hours the same way you would if you were on campus. "Find a quiet and comfortable place to work," she advises, and also suggests that you use a fixed commitment calendar, a copy of which you can find right here: https://bit.ly/3aekrlW. Be sure to watch the video on the same page for tips on how the calendar works best.
Secondly, Balester advises, "If your class meets online in real time, make sure you raise your hand and ask questions—don't be shy." While many of you may have taken online courses before, transitioning from an in-person class to an online one is sure to cause its own difficulties and awkwardness. Just remember that the professor, and all of your fellow students, are in the same boat!
Lastly, Balester suggests, "It's easy to miss things, especially if you are working alone. Check all your avenues of communication (email, e-campus, etc.) every morning, every afternoon, and evening too, if you can." Since you're not in class receiving biweekly reminders of your coursework from your professor, you will need to be extra careful to check these avenues of communication. You don't want your grade to drop because you missed making a post or didn't respond to a class comment, so set a reminder on your phone.
That's it for today! We hope all of our readers are staying safe and sane!