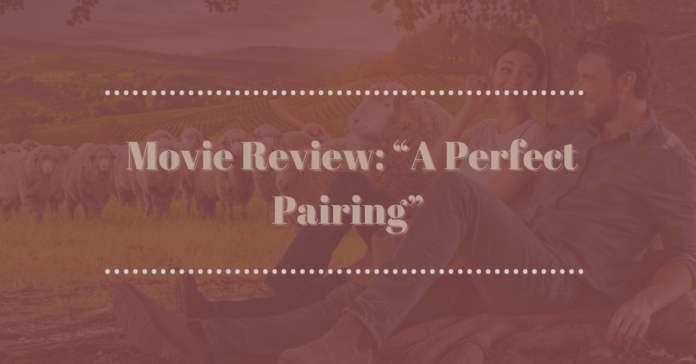 "A Perfect Pairing" is an "underdog" romantic comedy that follows Lola Alvarez, played by Victoria Justice, an LA Wine Executive with big dreams of having her own wine distribution initiative. In order to chase her dreams, she quits her job and travels to Australia to make a business deal with Vaughn Family Wines. But when Hazel Vaughn, the owner of Vaughn Family Wines, rejects her offer, Lola is determined to change Hazel's mind and ends up staying in Australia for two months, working on the Vaughn family sheep farm for the boss of the farm, Max, played by Adam Demos. As the story progresses, you see a love interest spark up between Lola and Max that compels Max to reveal his biggest secret with hopes of helping Lola land the deal.
This movie is a Netflix original and rated TV-14 for substance use (wine). If you love cheesy, feel-good stories, this movie is for you. If those descriptors make this movie feel like every other Hallmark movie that your mom raves about, it's okay to skip. While the storyline is feel-good and enjoyable, the acting was sub-par, and the chemistry between Lola and Max seemed ingenuine, but what else would you expect from a romantic comedy that casts Victoria Justice as the main character?
Speaking of comedy, there was little of it, and included some unoriginal pick-up lines and flirting that is recycled in every romance movie ever filmed.
Overall, on a scale of one to five, it's a three out of five stars. Not bad, but not great either. It would be a perfect wind-down movie to watch while you settle into bed, but not a movie you would choose for a "Movie Monday" with your friends.