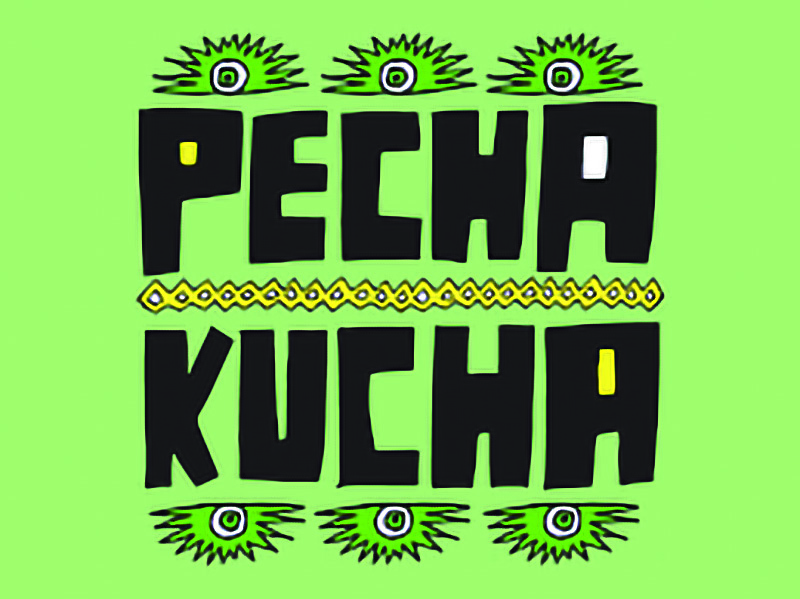 Have you ever considered what you'd say if you were given a microphone, an audience, and free reign to speak from the heart for a few minutes?
Sounds great, doesn't it? Begun in 2003 in Tokyo, PechaKucha has now expanded to over 1,000 cities across the globe. It's pretty easy to see why it's become popular. This informal gathering allows pre-selected guests to present on things they're passionate about. But there's a bit of a catch. While the topic is speaker's choice, ranging from academic insights to a memorable trip taken to a bold suggestion of innovation or change, the format is rigid. Speakers are allowed 20 slides, 20 seconds per slide, and the slides advance automatically, adding up to slightly less than seven minutes per talk. Makes sense, given the origin of the group, that the event would be named "pechakucha," which means chit-chat in Japanese.
PechaKucha was brought to the City of Bryan in November of 2014 by Texas A&M University's Institute of Applied Creativity and Advent GX and has been hosted quarterly ever since. According to one of the organizers, Carol LaFayette, there are no set themes for the talks. The event's aim is simply "to bring together community members and academic folks in a casual celebration of creativity." The topics being presented this week will range from improvisational comedy to beer brewing with a few other topics in between!
Doors for PechaKucha Bryan, Volume 18 will open Tuesday, March 5 at 6 p.m. at the Grand Stafford Theater, and the program will begin at 7 p.m. Attendance is free, but a donation of $10 is suggested to support the continuation of the program within the community. Advance tickets can be purchased on the ShowClix website at https://bit.ly/2GXMc6f
For more information, visit https://bit.ly/2tyvbrj.