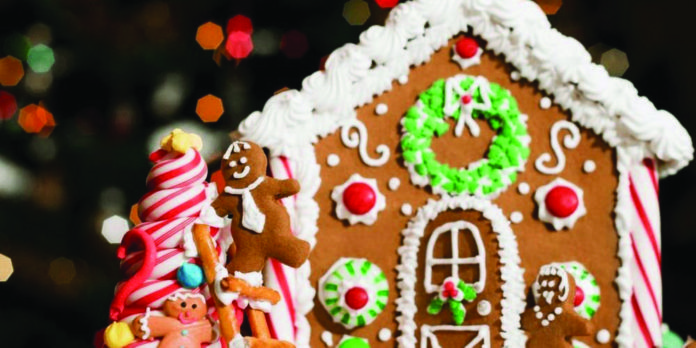 If you've ever tried to build a gingerbread house from scratch—not putting together the pre-baked ones but actually building one from the kitchen cabinet up—you know it's not as easy as slapping a few graham crackers together with really thick, gooey icing.

But what if you designed or built houses for a living? THAT would be a horse—or house, of a different color. Don't miss the AIA Gingerbread Build Off at The Green at Century Square on December 8 from 10-5, as local architects, engineers, and contractors build gingerbread houses of their own design right before your eyes!

It's a deliciously sweet contest, but don't be fooled! The contestants are building professionals vying for various coveted awards, such as Tallest Standing Structure, Best Holiday Theme, Best Aggie Theme, Best Iconic Architecture, and People's Choice. Winners will be announced at 4:30 p.m., so come on down to Century Square and cast your vote for the People's Choice award while the kids build their own houses in the Kids Build Area. Both the event itself and participation in the kids area are free!

The American Institute of Architects (AIA), holds a number of educational programs in communities across the US. Our local chapter participates in many of these, including a TAMU Architecture Scholarship, and the Architecture in Schools program, which is an 8 week course that gets 4th graders designing and building communities and the buildings in them. Also of note is the Emerging Professionals program, which connects architecture majors with the community as they coordinate events such as the Gingerbread Build Off.

Don't miss this great opportunity to watch experts as work and brush up your gingerbread building skills! 

More details are available at www.aiabrazos.org.