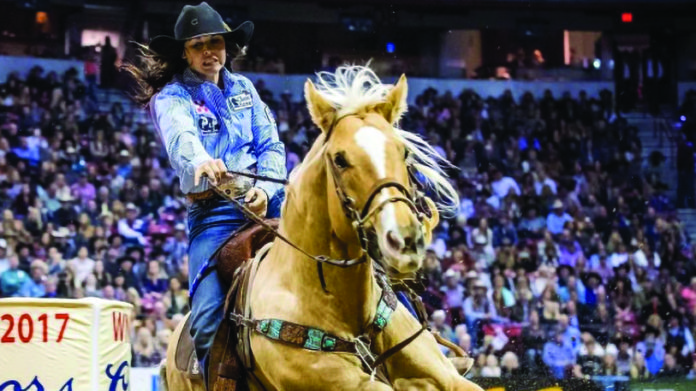 Calling all Aggies! The 100th Annual All Aggie Rodeo is coming to the Brazos County Expo on Sept. 14! The rodeo will feature an array of events, including, but not limited to, steer wrestling, goat tying and ladies-only team roping.

Participation in the All Aggie Rodeo is open to all Aggies and their families. That includes employees of Texas A&M, alumni, current students, spouses, parents, and siblings that are high school age or younger. If you are not already a part of the Texas Aggie Rodeo Team, your $30 entry fee will go toward covering club dues. There will be no walkup entries, and registration starts on Sept 10 from 5-9 p.m.

The festivities will begin at a rodeo social on Friday, Sept 13 at The Dixie Chicken. Stalls and hookups will be available at Brazos County Expo, so there's no excuse not to attend this informal reunion! On Saturday, slack begins at 11:00 a.m. and performances start at 7 p.m.

The Texas Aggie Rodeo Team was founded in 1919 as part of the National Intercollegiate Rodeo Association in the Southern Region. This team prides itself on exemplifying the Aggie core values of excellence, integrity, leadership, loyalty, respect and selfless service, and channels that into their love of the sport.

There's no charge just to come out and watch, and there will also be a merchandise booth and a silent auction. So come on out to the Brazos County Expo on Saturday, Sept. 14 at 11 a.m. and help these Ags celebrate 100 years!
For more information, visit: http://bit.ly/2lT2btO