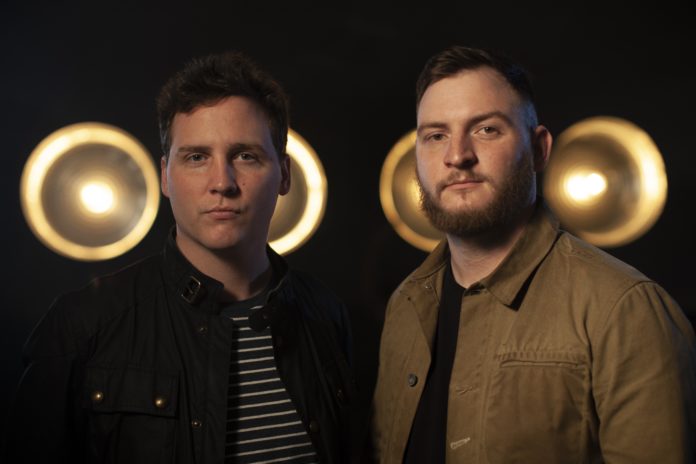 Lockdown isn't going to stop the Powell Brothers from making music. A trio from Houston, Texas, Blake and Taylor Powell and drummer Mike Bishop Smith have been learning how to manage a tour off the road.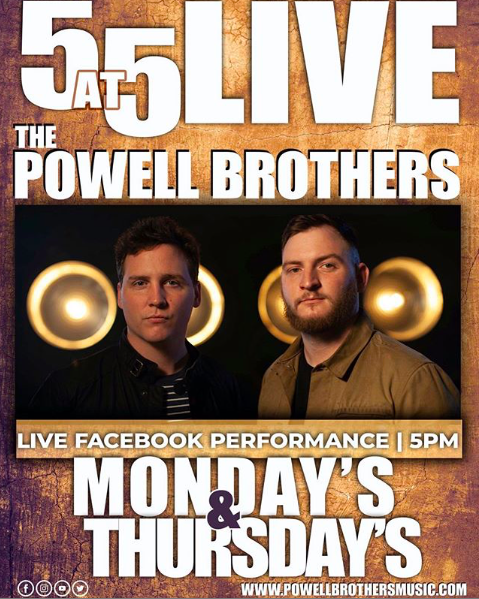 They are now hosting "5 at 5," a live concert of five songs performed at 5 p.m. every Monday and Thursday on Facebook. Evidently, the two brothers haven't let quarantine stop them from growing as they find the silver lining. Said Taylor Powell, "To completely shut down and pivot our entire business strategy — having to bring a live touring act to whatever this is now — is very exciting for us. It's uncharted territory."
With the spread of the virus, it has not only affected their music but also their work schedule.
"We lost two months of travel, of spreading our music and doing our work. Everything kind of cancelled," said Taylor.
But this isn't the first time the Powell Brothers have faced disaster and the need to reinvent. When Hurricane Harvey demolished their home and studio, it also took the nearly completed album they'd been working on. They decided to dig deep and push through, and the resulting album, "Leave On the Light" was richer for it. This time, although live streaming is a different method of putting out their art, this is an experience that the entire entertainment industry is going through together.
"We're glad we get to do it in our space, using our gear," said Blake. "We have so much control over what we put out, and that's a super cool thing. There's a very strong interaction we can have with people, especially when we're doing the Facebook takeover. We can have conversations with people in the middle of a set. It's a super cool format."
As the interactions with their audience is wildly different, the brothers have approached the 5 at 5 series with a new goal. "I think it's more just about not stopping," said Taylor. "No matter what happens, we're not gonna quit, we're not gonna slow down, we're gonna adapt to whatever we have into the depths of whatever we can." 
Blake adds, "We're starting to notice little things that are special about live streaming or broadcast. We're still kind of learning."
"We're learning a bunch as we go," agreed Taylor. "So many people are in the same position right now, and it's not just musicians. We want to be positive, and keep trying." 
The 5 at 5 concerts are just part of the Powell Brothers' shift in performance schedules. They are also being invited to perform on the Facebook home pages of numerous venues from all over the country as often as every other day. "We can't really leave the house, but we're still doing a national tour," said Blake. 

Their focus? Bring as much joy into this time as they can, and to do that, the Powell Brothers have an attitude we all might want to adopt these days. "People who love what they do," said Blake, "and they try to be the best at it, and do it all day every day — no matter what — those are the kind of people we strive to be in life. You can find people who have the attitude and live that way – anybody can take that to another level. There's a never ending source of inspiration if you're willing to look for it."
Tune in for the 5 at 5 on the Powell Bros. Facebook page for great music, a great show, and a great group!