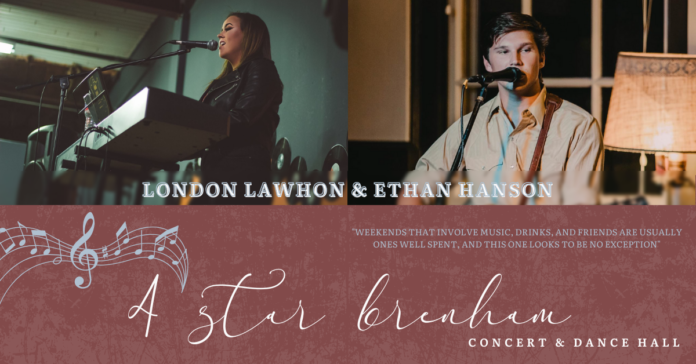 Looking to make the upcoming Halloween weekend a memorable one? 4 Star Concert and Dance Hall helps you do just that with the unbeatable combo of drinks and music. London Lawhon will kick the weekend off strong on Friday, October 29, and Ethan Hanson will keep the tunes going on Saturday, October 30.
London Lawhon is a 22-year-old alternative pop/rock artist, and despite her young age, she has an extensive background in live music. Performing solo since the age of 15, her tours include stops at some of the finest venues around Texas and across the nation. The many shows under her belt have honed her ability to connect with the audience, so she's sure to make the night a memorable one.
If you can't make it to 4 Star Friday night or are looking for round two, Ethan Hanson takes the stage the following night. Raised in New Braunfels, TX, Hanson found his passion through its bustling music scene and took up the guitar at age eight. Hanson has graced stages throughout the state, whether it be for solo shows or opening for various big names such as Josh Grider and John Baumann. And if that's not enticing enough, there's no cover for Ethan Hanson's performance.
In addition to the live music, 4 Star's SideBar serves everyone's go-to drinks, whether it be a cold beer or a cocktail. The concerts both begin at 8:00, but get there early enough and you can catch happy hour from 5:00-7:00, the perfect way to kick back and socialize with a drink in hand.
Weekends that involve music, drinks, and friends are usually ones well spent, and this one looks to be no exception. You can purchase tickets for London Lawhon here, and register to attend Ethan Hanson's performance here.