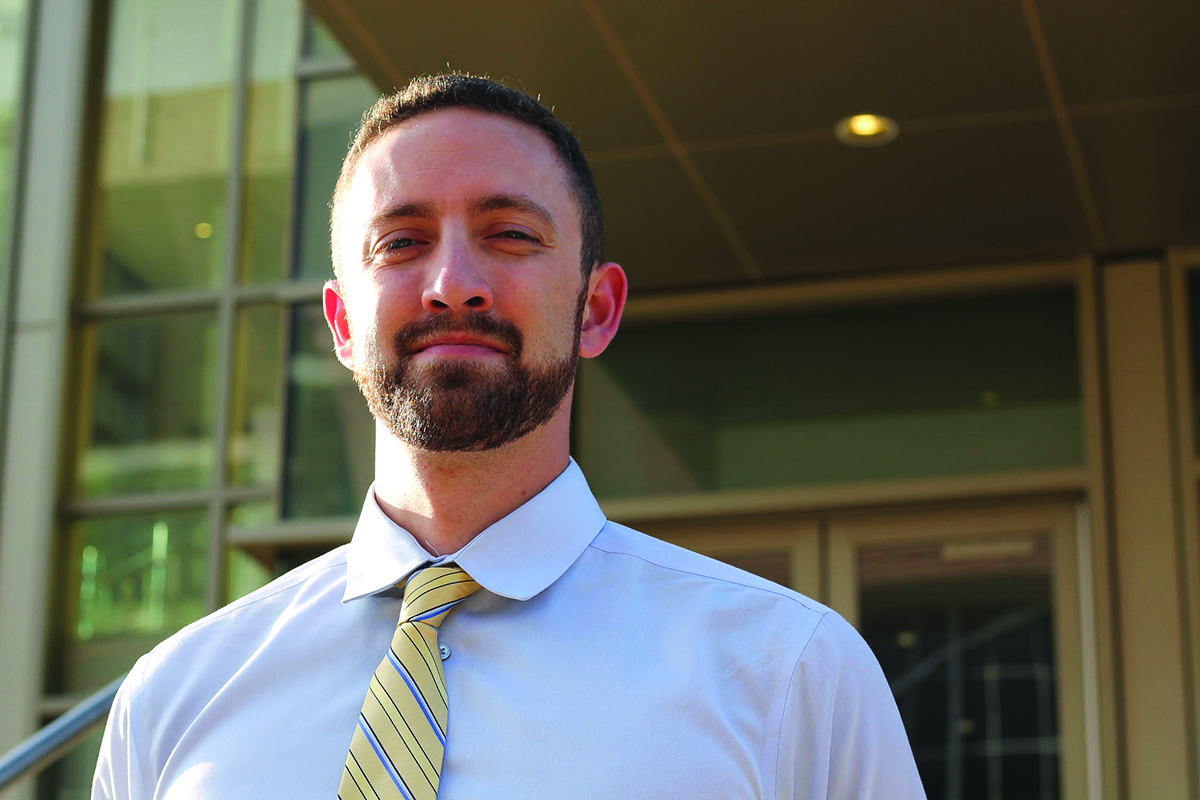 We all have dreams. Some want to be movie stars, while others want to be athletes. Some want to be doctors, and others want to be lawyers. But today, more than ever, people want to change the world. For a select group of students at Texas A&M University, that begins at 3 Day Startup.
The McFerrin Center for Entrepreneurship is partnering with 3 Day Startup, a nonprofit that seeks to trigger the entrepreneurial potential in students, to help students pursue their business ideas. The 72-hour event will allow these future entrepreneurs access to tools and resources to kick start their plans, as well as the ability to turn to professors, mentors and business professionals from the area for advice in perfecting their ideas. Blake Petty, Director of the McFerrin Center for Entrepreneurship, says, "These students are challenged to develop a startup in just 3 days, a monumental task even for seasoned entrepreneurs. They're not here for prize money or recognition, and we don't have a "winner" at the end of the weekend. They are here because they want to be a part of something bigger than themselves."
The three-day event kicks off on Friday, October 19, with participants brainstorming their ideas and receiving feedback from the mentors. Teams are then formed and startups begin taking shape. The second day shifts to business plans, which include customer discovery, mentorship, intermediate pitches, feedback sessions and business model generation. The third and final day will see the teams finalize their businesses before pitching their idea to a panel of mentors and investors.
One of the many remarkable things about 3 Day Startup is that participants can come from any major. Petty says, "Students from all over Texas A&M participate, some of them enter the weekend not knowing what it means to be an entrepreneur. But they dive right in and are hooked after just a few hours."
3 Day Startup first occurred at the University of Texas in 2008, quickly growing into its current form by 2010 and expanding across the state, county and globe. Today, high school and college students from every continent can take part in the event. Almost every major university in Texas has partnered with the nonprofit, opening up the door for many great ideas and business ventures to enter the world.
"You simply cannot duplicate the amount of energy, passion and hard-work that the students invest into their startups during these three days," Petty says. "At the end of the weekend the teams emerge, a little sleep-deprived but fired up and ready to pursue their startups as real ventures." Previous editions of the 3 Day Startup have produced countless success stories, and alumni of the program have gone on to create companies and products such as Hoot.me, Partender and Timehop.
Hoot.me serves as an educational tool for professors and lecturers to connect with students. The company, founded in 2010, connects student's Facebook accounts to their Canvas and Blackboard courses, ensuring content posted by the professor is delivered to the student without accessing the course website.
Partender is the definition of technological advancement. This software program allows users to snap a picture of a bottle of liquor on the app, then specify how empty or full the bottle is for inventory purposes. According to the product's website, the program is used by companies such as Mellow Mushroom, Marriott and Hilton, saving their clients up to $10,000 per month.
Timehop is arguably one of the most successful and well-known creations of 3 Day Startup alums. Founded in 2011, the company started as a way to revisit previous check-ins on the social app, Foursquare. After launching similar programs for Facebook and Instagram, the services merged together to form Timehop. The app has been downloaded more than one million times by iPhone users and is ranked in the Top 200 in the U.S. App Store.
This semester's event takes place October 19-21. While applications for the Fall 2018 3 Day Startup event at A&M have ended, interested students should be on the lookout for next year's deadlines.