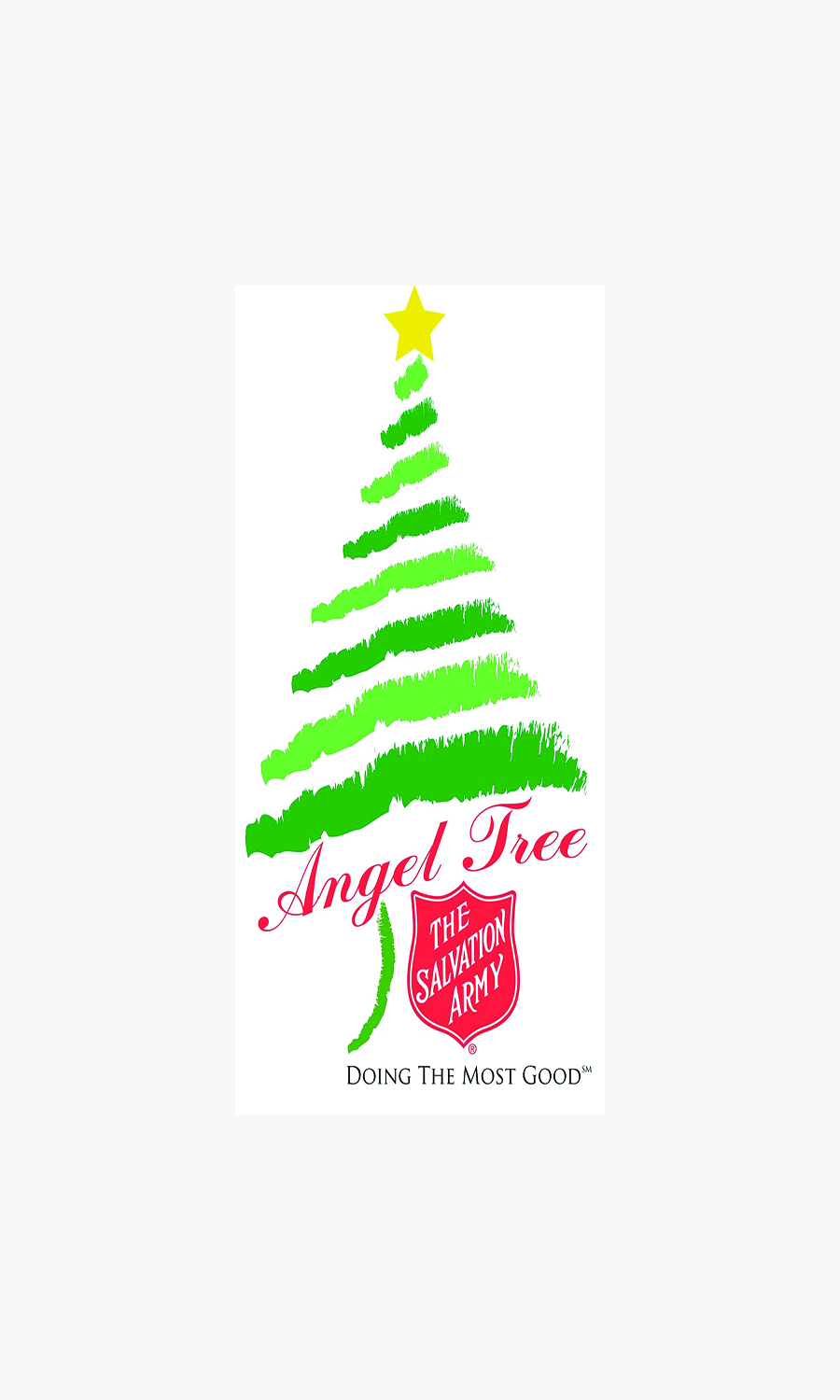 [et_pb_section admin_label="section"][et_pb_row admin_label="row"][et_pb_column type="4_4″][et_pb_text admin_label="Text" background_layout="light" text_orientation="left" use_border_color="off" border_color="#ffffff" border_style="solid"]
The season of giving is upon us as Christmas gets ever closer. Give the ultimate gift this Christmas by adopting an angel from the Salvation Army Angel Tree and providing for a family or a child in need.
The Angel Tree is one of the Salvation Army's most publicized Christmas efforts. Majors Charles and Shirley White created the Angel Tree in 1979. The pair worked at a shopping mall in Virginia to provide clothing and toys for underprivileged children around Christmastime.
The program developed the name Angel Tree because the two identified wishes of the local children by writing their needs on Hallmark greeting cared that had pictures of angels on the front. These cards were then placed on a Christmas tree at the mall to allow shoppers to select a child to help. That first year, the Whites and those who decided to join them helped over 700 children have a brighter Christmas.
Three years later, the Whites were transferred to Nashville. The two didn't give up their plans, but instead they continued their efforts and the Angel Tree was launched in the Music City.
Due to this move, the Angel Tree gained a co-sponsor in WSM radio in Nashville. As a result of that, as well as publicity on CNN and the Larry King Show, the Angel Tree Project was soon all over the nation.
The Salvation Army in Bryan/College Station has begun accepting gifts for the 2016 Christmas season. To adopt an angel, visit a tree at locations such as Post Oak Mall, Wal-Mart, Prosperity Bank, Compass Bank, Cracker Barrel, any Blue Baker, Chick-Fil-A and the H-E-B at Tower Point.
Each angel on a tree has listed some needs and a wish. When adopting an angel, it is not required that one buys the exact wish that is listed on the card. Anything age appropriate for the child is acceptable and appreciated. Gifts can be returned to any Angel Tree location across Bryan/College Station.
Last year, the Bryan/College Station Angel Tree program helped provide gifts for around 2,300 children. This holiday season, let's continue the spirit of giving to those in our community.
[/et_pb_text][/et_pb_column][/et_pb_row][/et_pb_section]