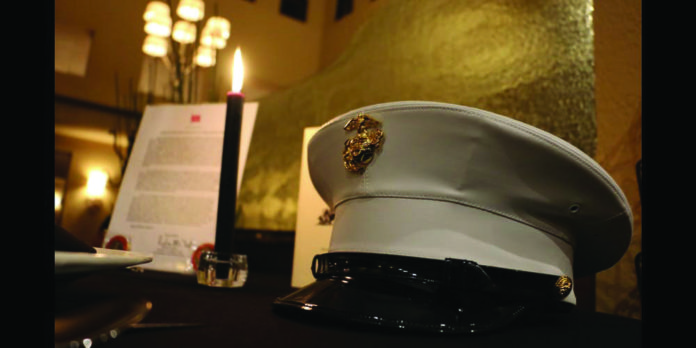 Every year on November 10, past and current members of the Marine Corps are honored and celebrated as a part of United States Marine Corps Day, held on the anniversary of the foundation of the Marines back in 1775. For those veterans who live in Bryan-College Station, Messina Hof Winery and Resort invites you to their own celebration for US Marines Day: a birthday dinner and ball on Sunday, November 10, starting at 6 p.m.

This event, reminiscent of the nationally held Marines' "Birthday Ball" in Washington D.C., is held yearly by Messina Hof Winery. As part of the festivities, the celebration will go over the historic tradition of the Marines as well as pay respect to the men and women who have served. Veterans and those currently serving are invited to join. The birthday ball will include a social hour with an open wine bar, a ceremony, and a buffet dinner, including the cake ceremony.

The origins of the Marines "Birthday Ball" trace back to 1921, when General John A. Lejeune issued Marine Corps Order No. 47, which provided a summary of the history and traditions of the Marines: a summary important enough to be reread every year on November 10. Four years later in 1925, a gathering of people to honor the 150 year anniversary of the Marine Corps was held in Philadelphia. Guests included Secretary of the Navy Curtis D. Wilber, General Lejeune, famous national leaders, and representatives from all branches of the military. In 1952, Commandant General Lemuel C. Shepherd, Jr directed the Marine Corps birthday celebration to be standardized throughout the Corps.

The social hour of the Messina Hof event begins at 6 p.m., while the ceremonial festivities will begin at 7 p.m. Those wearing their military uniforms are advised to wear Evening Dress, Dress Blues or Service Alphas, and those wishing to attend in civilian clothing need a coat & tie for the men and the equivalent for women.

Tickets for the event are $42.89 (plus tax and gratuity), and can be bought online at the Messina Hof website. Pick your tickets up quickly, as seating for the event is limited. Tickets include a souvenir wine glass as well as access to the dinner, free wine, and the commemorative cake.
For more info: please visit: https://bit.ly/2JxXzT0