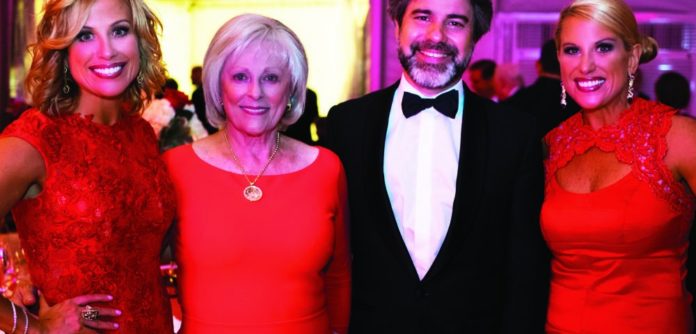 The American Heart Association is throwing their Annual Heart Ball at 6:30 p.m. on Saturday, Feb. 22 at the Miramont Country Club in Bryan. Backed by many local businesses and philanthropic leaders throughout the area, this event is sure to be an elegant celebration of just how well this community has led the charge in all areas of public health.

Presented by CHI St. Joseph Health, the 2020 Brazos County Heart Ball is a black-tie event that celebrates the American Heart Association's "many successes in fighting heart disease and stroke through research, education and outreach that have led to extraordinary advances in cardiovascular health and a decline in heart-related deaths for the past 50 years." It will include a delicious, sophisticated dinner, but aside from that, there will be live music from The Argyles, the extraordinary Austin-based variety band and an exciting live auction as well as a silent auction!

In all, the Brazos County Heart Ball is sure to be a great, high-class event that supports the wonderful cause of battling heart disease through effective public health initiatives.
While registration for this event has unfortunately closed, donations are still up, so if you wish to supply some money to an extraordinary cause, you can check out the event's webpage at http://bit.ly/2UINWY1.